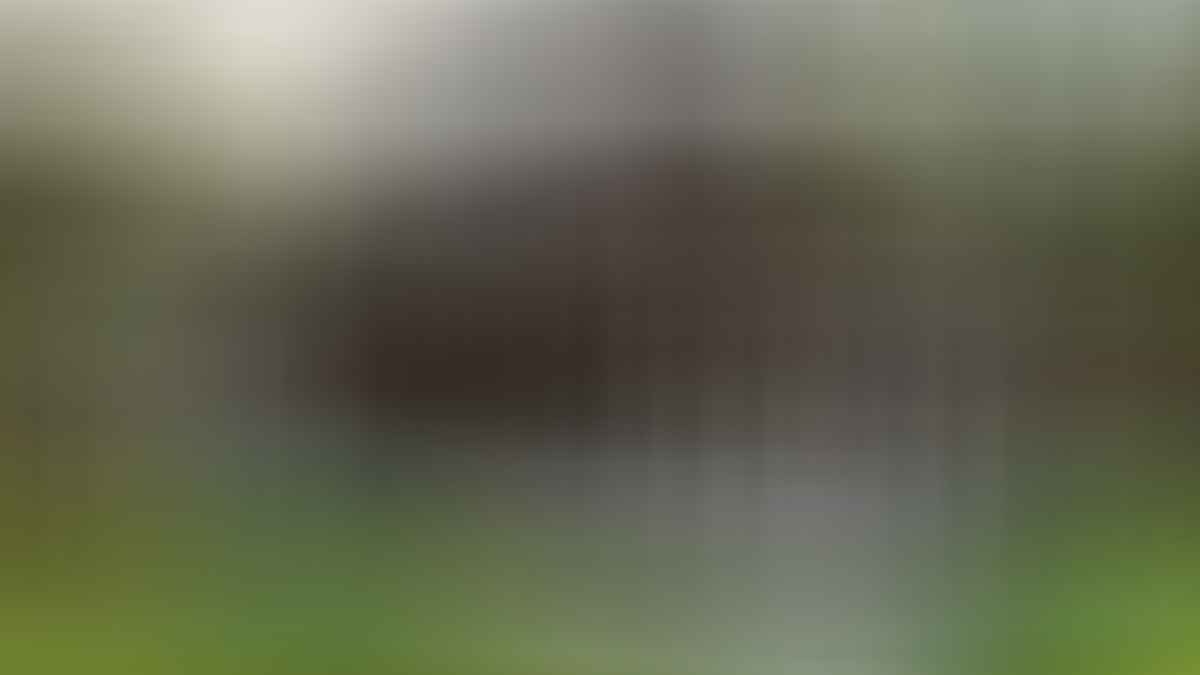 Ultimate Cabin House Buying Guide
Table of Contents
Introduction
Understanding Your Needs
Location, Location, Location
Types of Cabin Houses

Log Cabins
Timber Frame Cabins
A-Frame Cabins
Modern Cabins

Size and Layout Considerations
Setting a Budget and Financing Options
Inspections and Due Diligence
Maintenance and Upkeep
Cabin House Amenities
Rental Potential and Income Generation
Legal Considerations and Regulations
Negotiating the Purchase and Closing the Deal
Moving In and Furnishing Your Cabin House
Safety and Security Measures
Environmental Sustainability
Conclusion
FAQs
1. Introduction
Are you yearning for a peaceful getaway amidst nature? A cabin house can be the perfect retreat to unwind and reconnect with the tranquility of the great outdoors. However, purchasing a cabin house involves several considerations to ensure you make an informed decision. In this comprehensive cabin house buying guide, we will walk you through the essential steps and factors to consider, helping you find the ultimate cabin house that suits your preferences and needs.
2. Understanding Your Needs
To begin your cabin house buying journey, it's crucial to understand your specific requirements and desires. Consider the purpose of the cabin house, whether it's for personal use or rental income. Determine the number of occupants the cabin house needs to accommodate and the desired amenities. By clarifying your needs, you can narrow down the options and focus on finding a cabin house that aligns with your lifestyle.
3. Location, Location, Location
The location of your cabin house is paramount. It sets the backdrop for your experiences and influences factors like accessibility, natural surroundings, and nearby attractions. Decide whether you prefer a secluded wilderness setting, a lakeside retreat, or a mountainside escape. Research different regions and consider proximity to amenities, such as grocery stores, healthcare facilities, and recreational activities. Choose a location that matches your preferences and offers the desired level of convenience or seclusion.
4. Types of Cabin Houses
Cabin houses come in various styles and designs, each with its own unique characteristics. Understanding the different types can help you select a cabin house that resonates with your aesthetic preferences. Here are some popular types of cabin houses:
Log Cabins
Log cabins exude a rustic charm and have a timeless appeal. They are constructed using interlocking logs and offer a cozy, traditional feel. Log cabins blend seamlessly with natural surroundings and are often favored for their warm and inviting ambiance.
Timber Frame Cabins
Timber frame cabins showcase the beauty of exposed wooden beams and a sturdy frame construction. These cabins often feature large windows to maximize natural light and provide breathtaking views. Timber frame cabins are known for their architectural elegance and durability.
A-Frame Cabins
A-Frame cabins feature a distinctive triangular shape with steeply sloping sides. They are characterized by open floor plans, loft spaces, and soaring ceilings. A-Frame cabins are popular for their unique design, efficient use of space, and suitability for various environments.
Modern Cabins
Modern cabins blend contemporary design elements with the traditional cabin aesthetic. They often feature sleek lines, large windows, and innovative materials. Modern cabins offer a stylish and sophisticated take on cabin living, combining comfort with a minimalist approach.
5. Size and Layout Considerations
When buying a cabin house, consider the size and layout that best suits your needs. Determine the number of bedrooms and bathrooms required, as well as the desired living space and storage capacity. Take into account both current and future needs, ensuring the cabin house can accommodate any potential changes in your lifestyle or family size. Additionally, consider the flow and functionality of the layout to optimize the use of space.
6. Setting a Budget and Financing Options
Establishing a budget is a critical step in the cabin house buying process. Determine how much you can comfortably afford to spend on the purchase, taking into account ongoing expenses such as maintenance, property taxes, and insurance. Explore different financing options and consult with mortgage lenders to find the most suitable approach for your financial situation. Consider factors such as interest rates, down payment requirements, and loan terms.
7. Inspections and Due Diligence
Before finalizing a cabin house purchase, conducting thorough inspections and due diligence is essential. Hire a professional inspector to assess the structural integrity, electrical systems, plumbing, and overall condition of the property. Research the property's history, including any previous repairs, permits, or zoning regulations. This step ensures you have a comprehensive understanding of the cabin house's condition and potential issues before making a commitment.
8. Maintenance and Upkeep
Owning a cabin house requires regular maintenance and upkeep to ensure its longevity and enjoyment. Consider the level of maintenance you are willing to undertake and the associated costs. Factor in seasonal maintenance requirements, such as snow removal, roof inspections, and pest control. Proper maintenance is crucial for preserving the cabin house's value and ensuring it remains a welcoming haven for years to come.
9. Cabin House Amenities
Think about the amenities that will enhance your cabin house experience and make a list of your must-haves. Consider features such as fireplaces, hot tubs, decks, or porches with scenic views. While some amenities may already be present, others can be added or upgraded over time. Be mindful that additional amenities may influence the overall cost of the property and ongoing maintenance requirements.
10. Rental Potential and Income Generation
If you intend to rent out your cabin house when you're not using it, consider its rental potential and income generation possibilities. Research the local vacation rental market, occupancy rates, and rental prices in the area. Factors like proximity to popular attractions, outdoor activities, or natural landmarks can increase the demand for cabin house rentals. Evaluate the feasibility and potential profitability of renting out your cabin house to offset costs or generate additional income.
11. Legal Considerations and Regulations
Ensure you are familiar with the legal considerations and regulations associated with owning a cabin house. Research zoning regulations, property taxes, homeowner association (HOA) rules, and any other legal obligations specific to the location and property. Consulting with a real estate attorney can provide valuable insights and guidance, ensuring compliance and a smooth ownership experience.
12. Negotiating the Purchase and Closing the Deal
Once you've found your ideal cabin house, it's time to negotiate and close the deal. Work with a reputable real estate agent specializing in cabin properties. They will assist you in crafting a compelling offer, negotiating the price, and managing the closing process. Review all contracts and documents carefully before signing to ensure a smooth and legally sound transaction.
13. Moving In and Furnishing Your Cabin House
Congratulations on becoming a cabin house owner! After closing the deal, it's time to move in and make your cabin house feel like a home. Plan the logistics of the move and consider any necessary renovations or repairs. Take the opportunity to furnish your cabin house with comfortable and functional pieces that reflect your personal style and create a warm and inviting atmosphere.
14. Safety and Security Measures
Prioritize the safety and security of your cabin house and its occupants. Install reliable security systems, including alarms, surveillance cameras, and motion sensor lights, to protect your property when you're not there. Consider fire safety measures, such as smoke detectors, carbon monoxide detectors, and fire extinguishers. Building good relationships with your neighbors can also enhance security as they can keep an eye on your cabin house during your absence.
15. Environmental Sustainability
Embrace responsible cabin house ownership by minimizing your environmental impact. Implement sustainable practices such as using energy-efficient appliances, installing solar panels for electricity generation, and employing proper waste management techniques. Respect the natural surroundings and adhere to guidelines for preserving the local ecosystem. By adopting sustainable practices, you can enjoy your cabin house while preserving the beauty of nature for future generations.
16. Conclusion
Owning a cabin house offers a gateway to relaxation and rejuvenation amidst nature's serenity. By following this comprehensive guide, you'll be well-equipped to navigate the cabin house buying process with confidence and make an informed decision. Consider factors such as location, budget, size, amenities, and legal considerations to find the ultimate cabin house that aligns with your vision and lifestyle. Embrace the beauty of your surroundings and create cherished memories in your very own cabin house retreat.
17. FAQs
1. How much does a cabin house cost on average?
The cost of a cabin house can vary widely depending on factors such as location, size, amenities, and market conditions. On average, cabin houses can range from $100,000 to over $1 million. It's essential to assess your budget and prioritize your needs to find a cabin house within your financial means.
2. Can I rent out my cabin house when I'm not using it?
Yes, many cabin house owners choose to rent out their properties as vacation rentals to generate income. However, it's important to research and comply with local regulations, including obtaining any necessary permits or licenses. Additionally, consider factors such as property management, marketing, and maintenance costs when evaluating the rental potential.
3. What financing options are available for buying a cabin house?
Various financing options are available for buying a cabin house, including traditional mortgages, home equity loans, and cabin house-specific loans. Consult with mortgage lenders to explore the best options based on your financial situation, credit history, and long-term goals. They can guide you through the application process and provide insights into interest rates, loan terms, and down payment requirements.
4. How often does a cabin house require maintenance?
The frequency of cabin house maintenance depends on factors such as climate, property age, and materials used. Regular maintenance tasks include seasonal inspections, cleaning, and addressing any necessary repairs. It's important to establish a maintenance schedule and address issues promptly to preserve the cabin house's condition and value.
5. Can I live in a cabin house year-round?
Yes, many cabin houses are designed to be lived in year-round. However, it's crucial to consider factors such as insulation, heating systems, and accessibility during different seasons. Ensure the cabin house is equipped to withstand the local climate and that you have access to essential services and amenities throughout the year.
In conclusion, purchasing a cabin house is an exciting endeavor that requires careful planning and consideration. By following this ultimate cabin house buying guide, you can confidently navigate the process and find the perfect cabin house that aligns with your lifestyle and preferences. Embrace the beauty of nature, create cherished memories, and enjoy the tranquility of your very own cabin house retreat.

Desain Rumah Kabin
Rumah Kabin Kontena
Harga Rumah Kabin
Kos Rumah Kontena
Rumah Kabin 2 Tingkat
Rumah Kabin Panas
Rumah Kabin Murah
Sewa Rumah Kabin
Heavy Duty Cabin
Light Duty Cabin