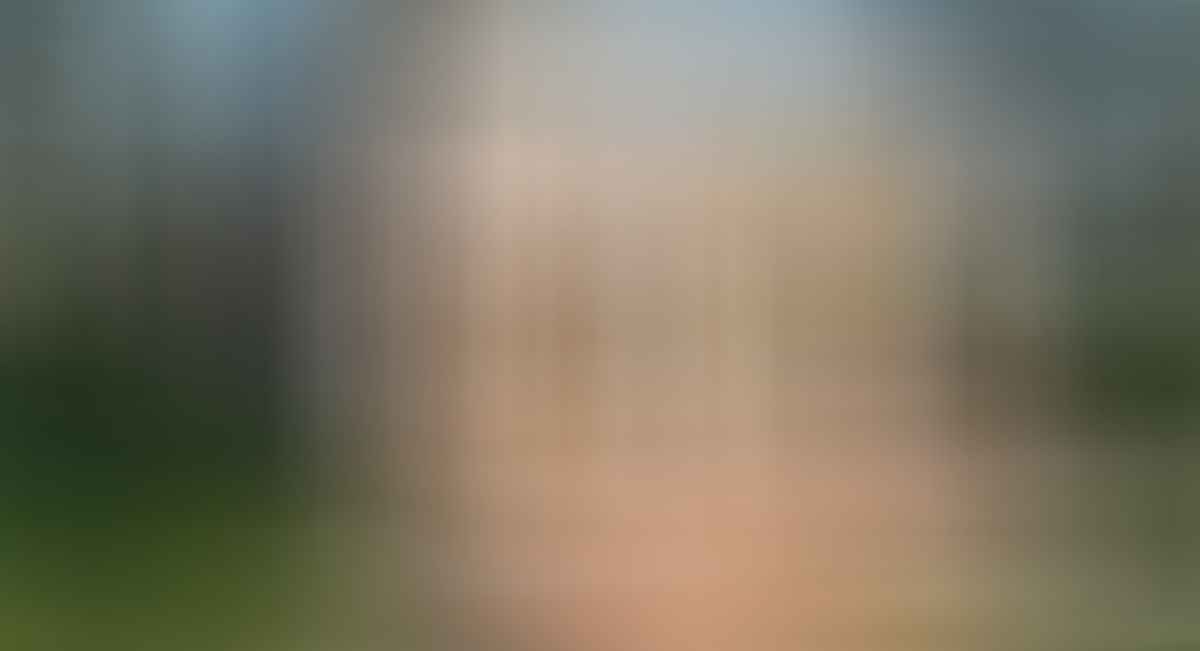 Unlocking Clever Storage Ideas for Tiny Houses: Organize and Declutter with Ease
In the world of compact living, tiny houses have gained immense popularity for their minimalist approach and sustainable lifestyle. However, living in a tiny house comes with its own challenges, particularly when it comes to storage solutions. The key to making the most out of your limited space lies in unlocking clever storage ideas that not only help you stay organized but also declutter with ease. In this article, we will explore various innovative storage strategies and creative hacks to maximize space in your tiny house.
Table of Contents
Introduction
Embracing Multifunctional Furniture
Utilizing Vertical Space
Capitalizing on Hidden Storage
Harnessing the Power of Wall Storage
Enhancing Kitchen Organization
Streamlining Bathroom Storage
Optimizing Bedroom Solutions
Creating Smart Storage in Living Areas
Customizing Storage for Hobbies and Collections
Outdoor Storage Options
Incorporating Creative Shelving Units
Utilizing Under Stair Space
Innovative Storage Solutions for Children's Areas
Creating a Workspace in Limited Space
Maximizing Storage in Entryways
Utilizing Ceiling Space for Storage
Conclusion
FAQs
1. Introduction
Living in a tiny house demands a thoughtful and strategic approach to storage. With limited square footage available, every inch counts. By employing clever storage ideas, you can create a well-organized and clutter-free environment that enhances both functionality and aesthetics.
2. Embracing Multifunctional Furniture
To optimize space in your tiny house, consider investing in multifunctional furniture pieces. These innovative designs serve dual purposes, providing storage solutions while serving their primary function. Examples include storage ottomans, sofa beds with built-in drawers, and coffee tables with hidden compartments.
3. Utilizing Vertical Space
When floor space is scarce, vertical storage becomes your best friend. Install tall shelves or bookcases that reach up to the ceiling. This not only maximizes storage capacity but also draws the eyes upward, creating an illusion of a larger space. Use stackable bins and hanging organizers to effectively utilize the vertical space in your closets.
4. Capitalizing on Hidden Storage
Incorporating hidden storage options is an excellent way to keep your tiny house clutter-free. Utilize the area under your bed by investing in storage containers or bed frames with built-in drawers. Install toe-kick drawers in your kitchen cabinets to store flat items like baking sheets or cutting boards. You can even utilize the space between wall studs by creating recessed shelves or cabinets.
5. Harnessing the Power of Wall Storage
Walls offer a vast canvas for storage opportunities in a tiny house. Install pegboards or magnetic strips in your kitchen to hang utensils and cooking tools. Use wall-mounted baskets or bins in your bathroom to hold toiletries. Additionally, consider installing a wall-mounted folding desk or drop-leaf table to create a workspace that can be folded away when not in use.
6. Enhancing Kitchen Organization
An organized kitchen is crucial in a tiny house. Maximize your kitchen storage by utilizing cabinet door organizers, magnetic spice racks, and hanging pot racks. Install a pegboard on a blank wall to hang cooking utensils and free up drawer space. Consider using stackable containers and drawer dividers to keep your pantry well-organized.
7. Streamlining Bathroom Storage
A small bathroom can be transformed into an efficient storage space with a few smart ideas. Install floating shelves above the toilet or sink area to hold towels and toiletries. Utilize vertical space with wall-mounted cabinets or open shelving units. Use hooks or towel bars on the back of the door to hang towels or robes.
8. Optimizing Bedroom Solutions
In a tiny house bedroom, it's essential to create storage solutions that are both functional and visually appealing. Invest in a bed with built-in drawers or utilize under-bed storage containers. Install floating shelves or wall-mounted bookcases for displaying personal items. Use hanging organizers inside your closet for shoes, accessories, and folded clothes.
9. Creating Smart Storage in Living Areas
The living area of a tiny house often serves multiple purposes, making efficient storage crucial. Use storage ottomans or benches with hidden compartments for storing extra blankets or pillows. Install floating shelves or wall-mounted cabinets to display books, decor items, and entertainment systems. Consider using a fold-down dining table that can be stowed away when not in use.
10. Customizing Storage for Hobbies and Collections
If you have hobbies or collections, it's essential to allocate dedicated storage space. Install wall-mounted racks or pegboards for organizing tools, art supplies, or musical instruments. Utilize clear storage bins or labeled boxes to keep your collections well-organized and easily accessible.
11. Outdoor Storage Options
Outdoor space in a tiny house can be optimized for storage as well. Install a shed or storage container to hold gardening tools, bicycles, or outdoor furniture. Use vertical garden walls or hanging planters to grow herbs or small plants, freeing up ground space.
12. Incorporating Creative Shelving Units
Shelving units can be a game-changer in a tiny house. Opt for modular shelving systems that can be customized to fit your space. Consider using corner shelves to make use of otherwise unused areas. Install floating shelves in narrow spaces like hallways to display decor or hold books.
13. Utilizing Under Stair Space
If your tiny house has stairs, make the most of the space underneath. Create pull-out drawers or cabinets for storing shoes, coats, or cleaning supplies. Install built-in shelves to display books or showcase decorative items. You can even create a cozy reading nook by incorporating a small seating area beneath the stairs.
14. Innovative Storage Solutions for Children's Areas
Tiny houses can accommodate families with children with proper storage planning. Use bunk beds with built-in drawers or shelves for storing toys and clothes. Install wall-mounted desks or folding tables for studying or playtime. Utilize wall-mounted storage bins or hanging organizers for keeping toys off the floor.
15. Creating a Workspace in Limited Space
Designating a workspace in a tiny house can be challenging but not impossible. Utilize foldable desks or wall-mounted tables that can be easily tucked away when not in use. Consider using vertical wall space for hanging organizers or floating shelves to keep your workspace organized and efficient.
16. Maximizing Storage in Entryways
Entryways in tiny houses often serve as the first line of defense against clutter. Install hooks or wall-mounted organizers for coats, hats, and bags. Utilize shoe racks or storage benches with compartments for shoes and accessories. Create a dedicated space for keys, mail, and other essentials to keep your entryway tidy.
17. Utilizing Ceiling Space for Storage
Don't forget about the often-overlooked ceiling space in your tiny house. Install overhead storage racks in the kitchen or living area to hold items that are used less frequently. Hang baskets or bins from the ceiling in the bathroom to store towels or toiletries. Make use of this vertical space to declutter and free up floor and wall space.
18. Conclusion
Living in a tiny house doesn't mean sacrificing on storage or living space. By implementing clever storage ideas, you can optimize your tiny house to be both functional and visually appealing. Embrace multifunctional furniture, utilize vertical space, and capitalize on hidden storage options. With a well-organized and clutter-free environment, you can truly enjoy the benefits of living in a tiny house.
19. FAQs
Q1: Can I use these storage ideas in an apartment or small condo?
Absolutely! Many of these storage ideas can be applied to apartments or small condos as well. They are designed to maximize space and provide efficient storage solutions in compact living environments.
Q2: How do I decide which storage solutions are best for my tiny house?
Consider your specific needs and the layout of your tiny house. Assess the available space and identify areas that require storage solutions. Choose options that align with your personal style and preferences while maximizing functionality.
Q3: Are there any storage solutions that are easy to implement on a tight budget?
Certainly! There are plenty of budget-friendly storage solutions available. DIY projects, repurposing items, and utilizing creative hacks can help you achieve effective storage without breaking the bank.
Q4: How can I make the most of a small entryway in a tiny house?
Maximize your small entryway by using wall-mounted organizers, hooks, and storage benches. Create designated spaces for different items and utilize vertical storage options to keep your entryway neat and organized.
Q5: Are there any unique storage ideas for pet supplies in a tiny house?
Absolutely! Consider incorporating hidden storage compartments in furniture pieces to store pet supplies. Install wall-mounted shelves or hooks for leashes and collars. Utilize under-bed storage or dedicated pet supply cabinets to keep everything tidy and easily accessible.
Q6: How can I make my tiny house feel more spacious with storage solutions?
To create a sense of spaciousness in your tiny house, focus on decluttering and utilizing vertical space. Use light-colored storage units and furniture to create an airy atmosphere. Install mirrors strategically to reflect light and make the space appear larger.
Q7: Can I combine multiple storage ideas together?
Certainly! In fact, combining different storage ideas can lead to even more efficient use of space in your tiny house. Experiment with various solutions and adapt them to suit your specific needs.
Q8: Where can I find more inspiration for tiny house storage solutions?
There are numerous online resources, blogs, and social media platforms dedicated to tiny house living and storage solutions. Explore platforms such as Pinterest and Instagram to find inspiration and innovative ideas. Additionally, you can join online communities and forums where fellow tiny house enthusiasts share their experiences and storage solutions.
Remember, unlocking clever storage ideas is all about creativity and finding unique solutions that work best for your specific tiny house. With careful planning and smart utilization of space, you can create a well-organized and clutter-free home that maximizes every inch. Enjoy the freedom and simplicity that comes with living in a tiny house!

Desain Rumah Kabin
Rumah Kabin Kontena
Harga Rumah Kabin
Kos Rumah Kontena
Rumah Kabin 2 Tingkat
Rumah Kabin Panas
Rumah Kabin Murah
Sewa Rumah Kabin
Heavy Duty Cabin
Light Duty Cabin